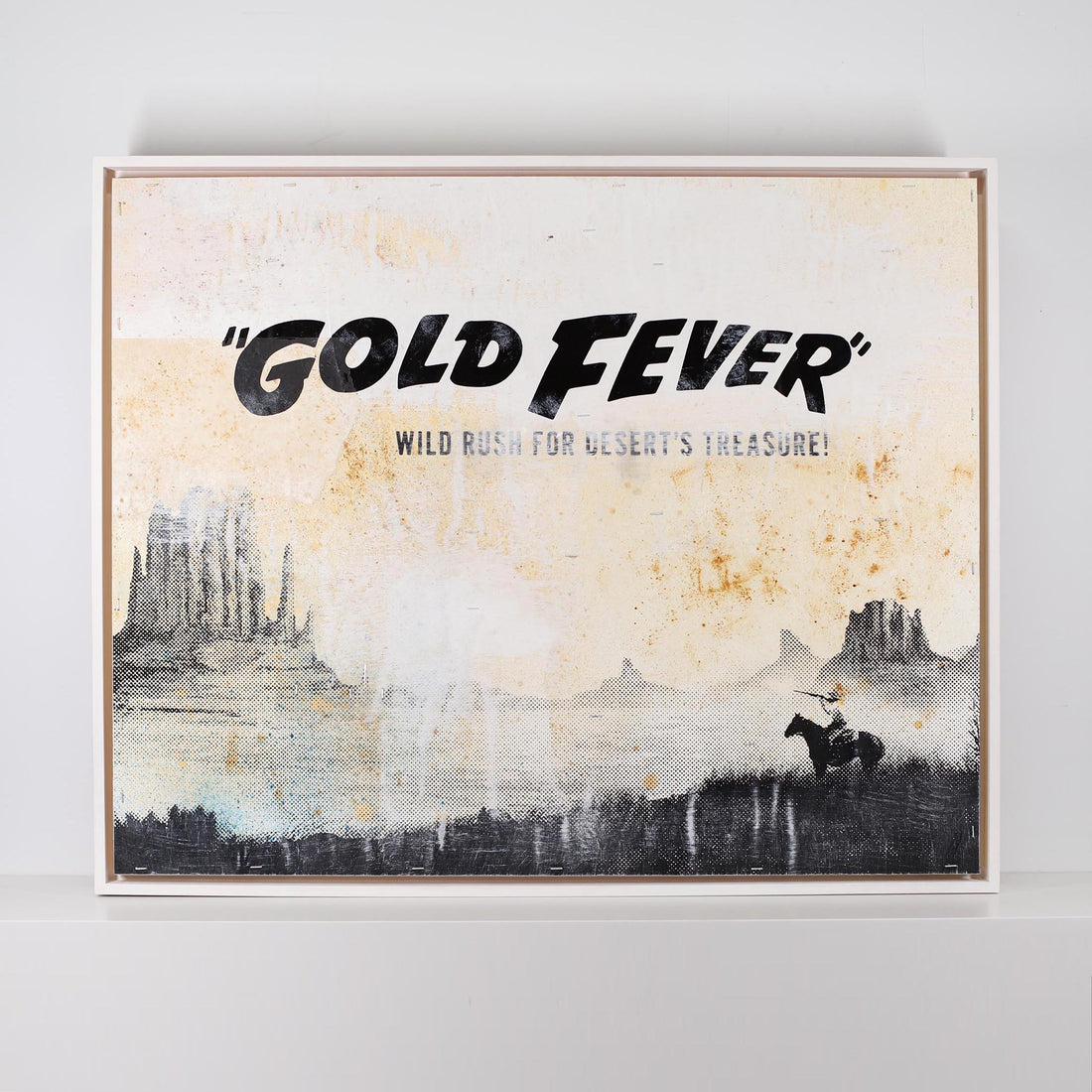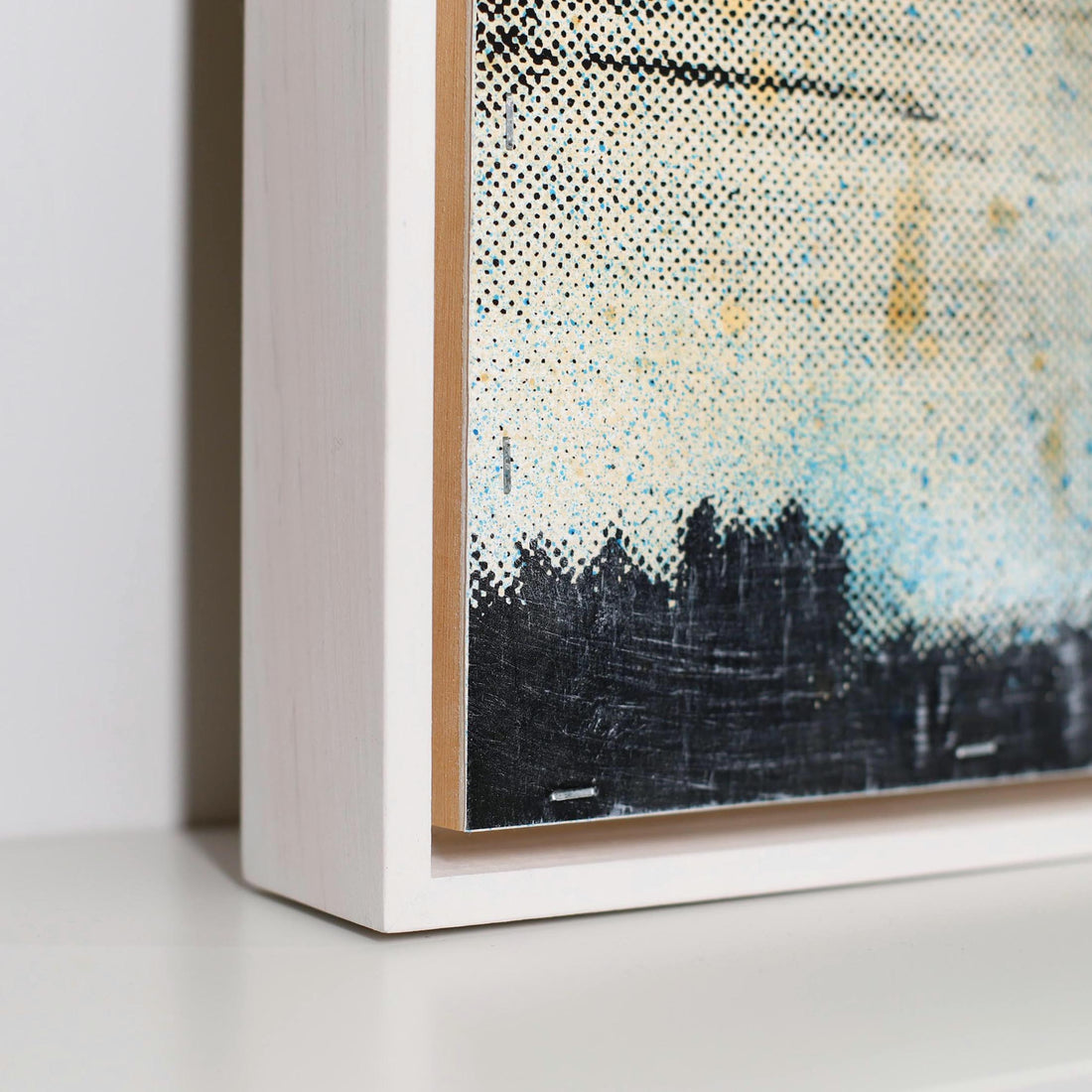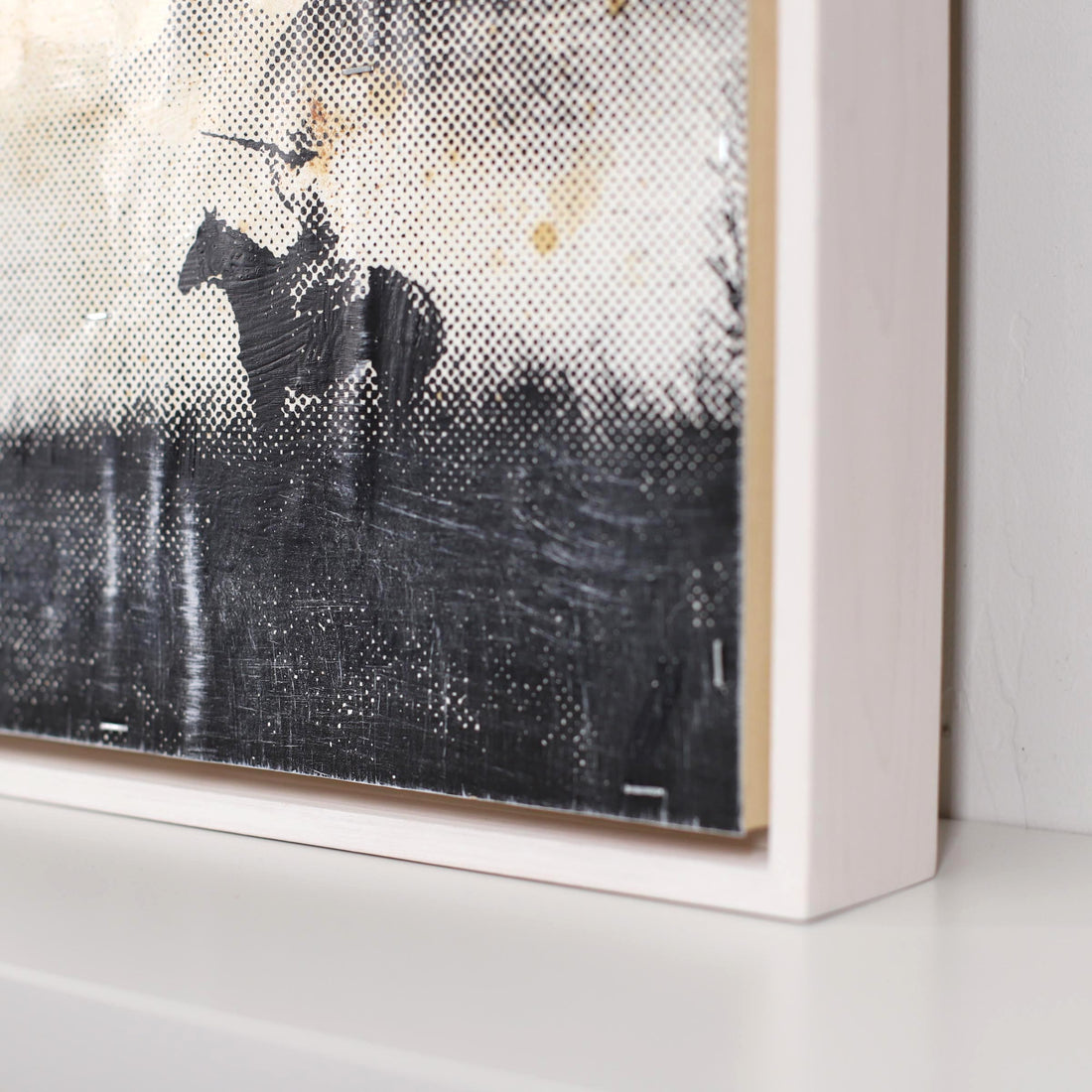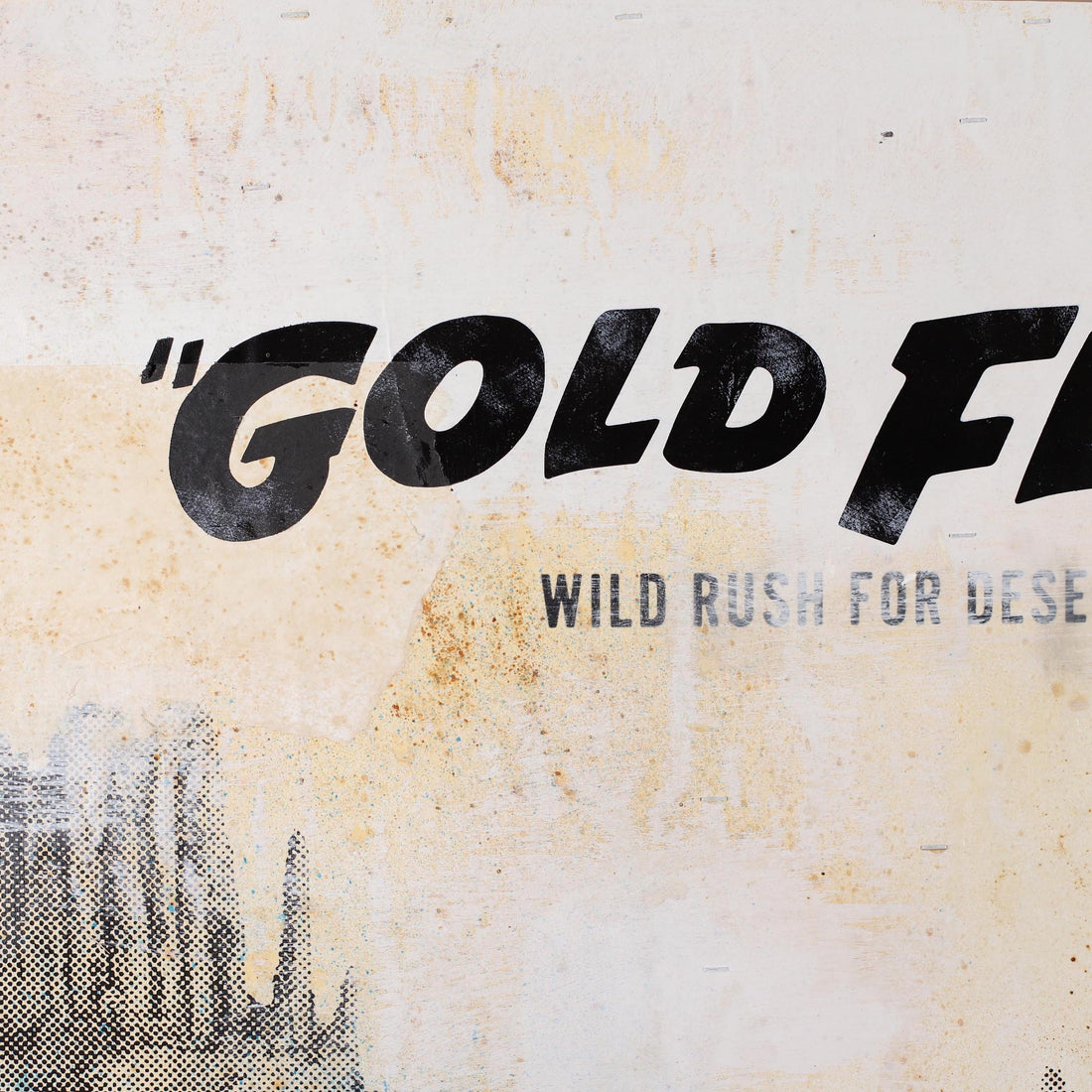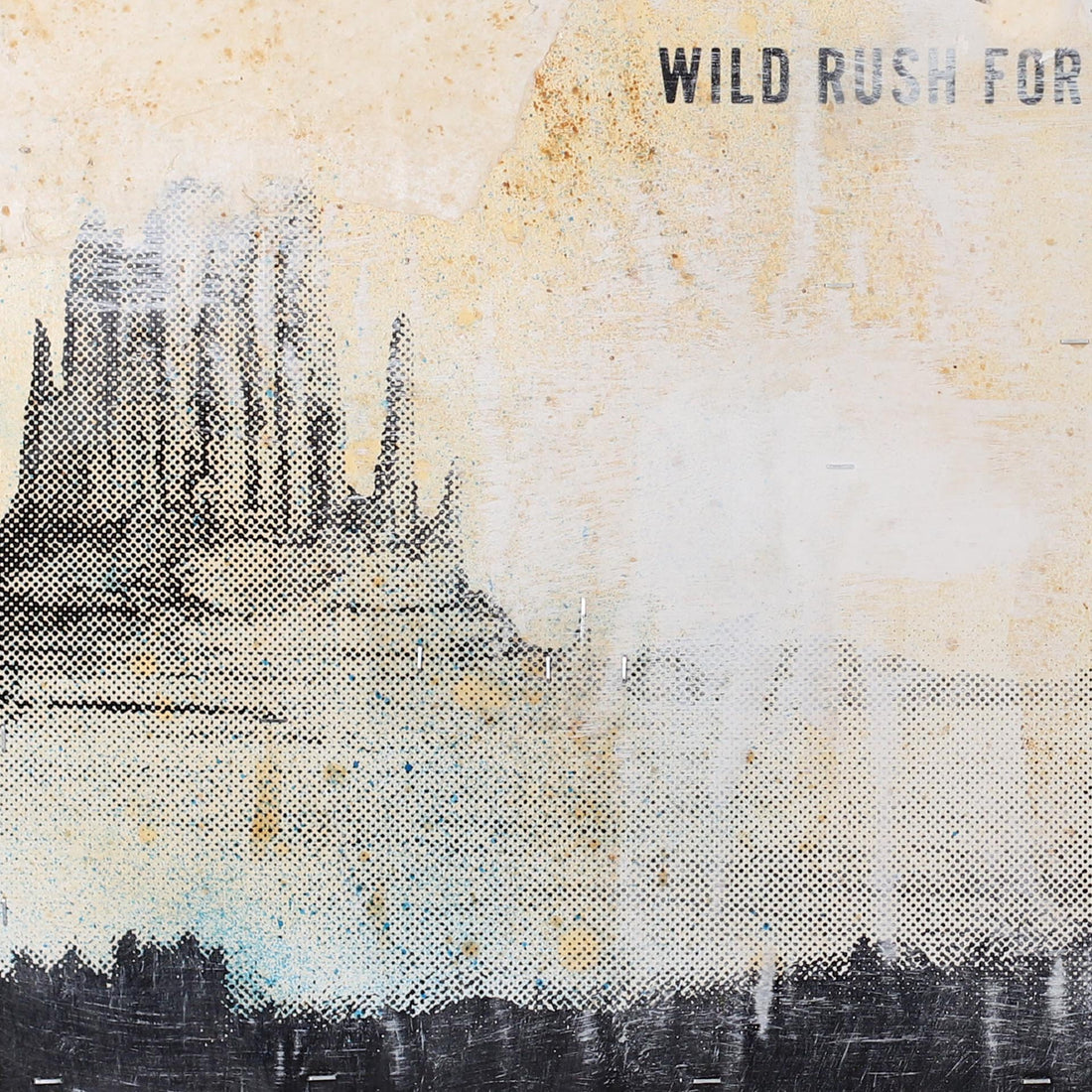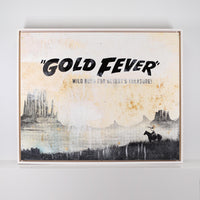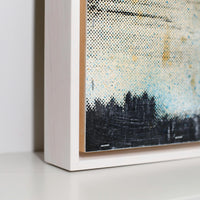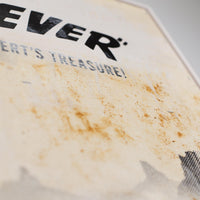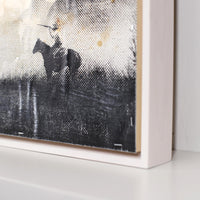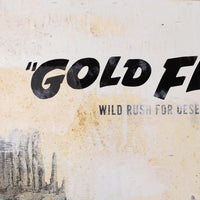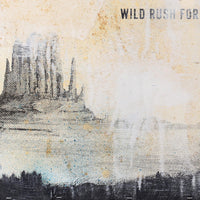 Mixed media on cradled wood panel. An iron-oxide polymer print on paper is mounted to a cradled wood panel that is 30"w x 24" x 1.5" deep. The piece is then embellished with hand-painted type, paint, coffee, fabric dye, and spot varnish. The final piece is presented in a 2.5" deep floater frame with a matte whitewash finish. There is no glass, allowing viewer to experience the subtleties of the material and surface.

Artwork is signed and dated on the back.
The imagery used often makes appearances in other works, but through the use of hand-lettered type, paint, fabric dye, coffee and other media, each piece is considered to be one-of-a-kind and unique.
Custom Sizes Available
Interested in a different size? Send me a message! Each piece is unique, but we can use the same imagery to create a work that fits any space.
Dimensions (inches): 30"w x 24"h x 2.5"d
Substrate: 1.5" cradled wood panel
Wood floater frame with whitewash finish.
Work is considered "semi-original" which means that you may find the same imagery and composition available elsewhere in the store, but each piece uses paint and mixed-media elements applied by hand, creating unique effects that can not be repeated. The result is a one-of-a-kind piece. The use of imagery and compositions for "semi-originals" is limited, but not "editioned" in a specific quantity. Total number of final pieces sold with any particular imagery may vary.
Please note that the product photos represent colors as accurately as possible; however, actual colors may vary from the images shown. Every monitor or mobile display has a different capability to display colors, and every individual may see these colors differently. We cannot guarantee that the color you see accurately portrays the true color of the print or original you order.